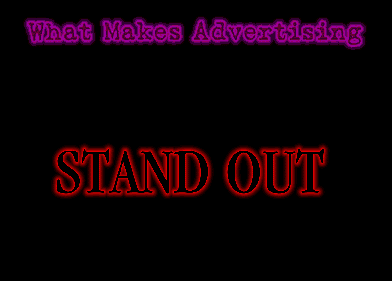 We're not a traditional ad agency. We don't employ a staff of art directors, writers, account executives, production people and media personnel ... although we offer the best of these services.

We're independents, partnering together to keep costs down, and creativity up.

Our marketing strategies produce: Websites | Ads | Television spots | Radio commercials | Jingles | Outdoor | Corporate ID | Brochures | Public Relations ...

Here you will find a fresh approach to advertising...and fresh concepts to boot! Oh, and philosophically, we believe that the most effective selling message is one that is creative, yet honest!

Take a look around. See what what we've done, who we are and how we think. If this seems like the kind of agency you would like to have working for you, give us a call.
Continued Success!

812.479.0858
Art & Copy Creative Services